KA2 MIND: Migration Integration Needs Development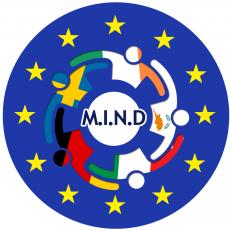 The ever increasing flow of migrants and refugees requires prompt answers on the part of all political, social and educational agencies to help them integrate in the new countries and become familiar with new social patterns. This big challenge for schools and educators has motivated the schools participating in this project to seek out a partnership to address issues around social cohesion, and integration of refugees and migrants.
All partner schools have a high number of students with a migrant background and feel the need to improve strategies aimed at promoting tolerance and social inclusion within a European setting in the light of the process of internationalization which forms integral part of the organizational plan of each partner school. 
Our partnership is focused on developing and fostering the awareness and commitment to inclusion, interchange, cooperation and learning in an international setting. It will thus contribute to the growth of partner schools as educational communities which promote quality development by encouraging the best use of resources and opportunities for "Equity and Inclusion" within a European framework.
Our project MIND, (Migration and Integration Needs Development), aims at working on cultural diversity promoting common European values, fostering social integration, enhancing intercultural understanding and a sense of belonging to a community. Within the project framework, differences become a positive source for learning in order to reach the necessary competences to carry out positive interactions and become more active citizens that appreciate diversity and help other people to do the same.
Students will be actively involved in activities intended to
• make them understand needs and obstacles migrants face when entering a multi-cultural society and job market
• think about the concepts of freedom and respect in order to be able to share common values in a multi-cultural society
• find strategies and options to help newcomers
As main output students will produce a guide for immigrants and locals that can support both parties in daily and school life providing a common ground for better and quicker integration. The handbook will include useful advice, links, procedures, job search information, list of supporting associations, everyday language resource glossary and other useful information related to the territory of each partner country.
The main expected impact is to acquire a broader knowledge and understanding of issues related to reduce obstacles for immigrants and enjoy a fruitful inclusion in the host country and within the European job market. Therefore the partner schools will cooperate with local and national institutions. 
Considering the migrant-related nature of our project, all "MIND" activities will be developed in order to have a long-lasting effect on the inclusion process within school and society, making information more accessible and user-oriented both at school and in the areas where the schools are located.